DX (Group) plc re-opening of 10 former Tuffnells depots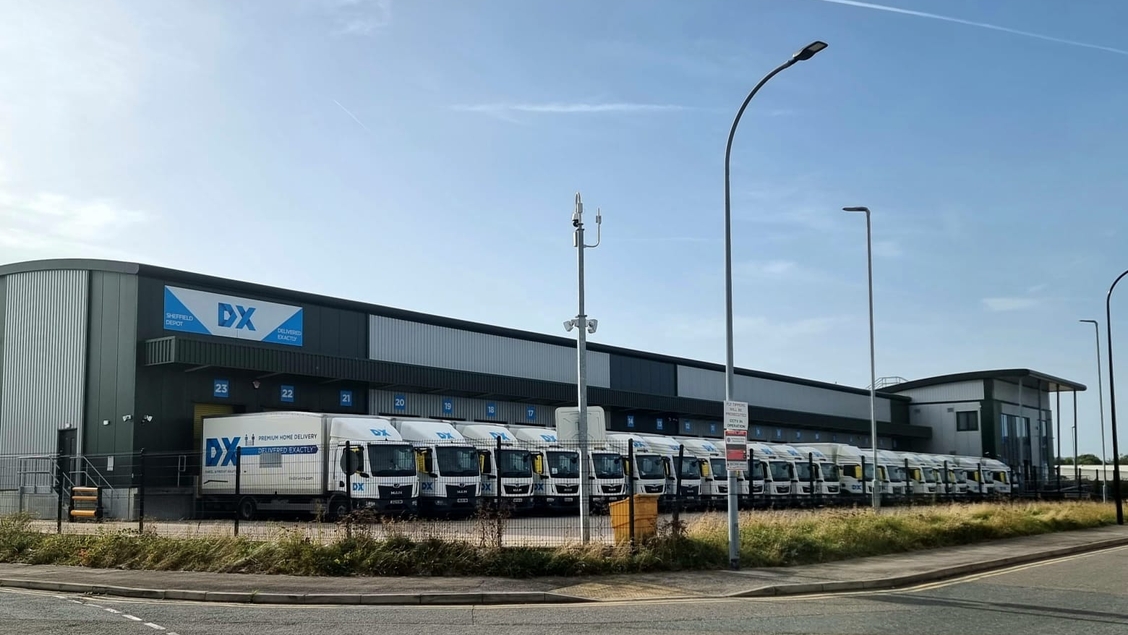 DX (Group) plc - Re-opening of 10 former Tuffnells depots
DX, a leading provider of delivery solutions, including parcel freight, secure courier, 2-Man and logistics services, is pleased to announce that it has reopened a further 10 of the 15 former Tuffnells Parcels Express Limited ("Tuffnells") depots that the Group took over from the Administrator of Tuffnells in late June 2023. This takes the total number of depots that have been brought back into operation to date to 12
The 10 depots now back in operation will all serve the Group's Freight division, and in particular its IDW (irregular dimension and weight) delivery services. Four of the 10 sites are in new locations for the Freight division. These are located in: Andover, Hampshire; Haydock, Merseyside; Leighton Buzzard, Bedfordshire; and Lockerbie in south-west Scotland. The remaining six new depots have been opened to replace existing Freight locations and are located in: Carnforth, Lancashire; Crawley, West Sussex; Dewsbury and Leeds, both in West Yorkshire; Northampton, Northamptonshire; and Sheffield in South Yorkshire. All the new depots were acquired for their enhanced, purpose-built cross-dock facilities and excellent transport links.
The latest openings have accelerated DX's programme to expand and develop its depot network, and have significantly increased the Group's freight capacity and capabilities. As previously announced in the Group's full year results report for the financial year ended 1 July 2023, DX has added over 700 former Tuffnells customers to date, and over 350 former Tuffnells employees have joined the Group. DX estimates that its market share in the IDW market has grown from 15% to around 25%.
This significant capacity and volume expansion is expected to help drive further operational efficiencies, reducing stem mileage and carbon emissions, and enhance customer service levels, an important differentiator for the Group.
Paul Ibbetson, Chief Executive Officer of DX (Group) plc, commented: "We have now reopened 12 of the 15 former Tuffnells depots that we took on from the Administrator of Tuffnells in late June. These openingssubstantially increase our freight capability across the country, from the South of England, through the Midlands, Yorkshire, and into Scotland. They will provide the additional capacity we need to handle the volume growth that we are experiencing. They will also support our drive for further efficiencies, environmental and customer service benefits.
"Developing the depot network is a key component in delivering our continued growth plans, and we expect to be able to report on further openings over the coming months."
Trusted by our loyal customers