US Embassy passport applications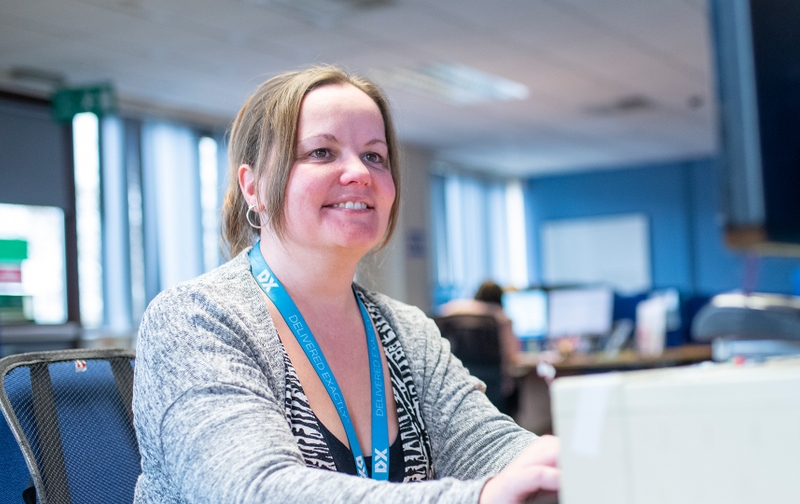 Convenient collection and delivery for UK applicants
On behalf of the Consular Section of the US Embassy in London, we provide a range of collection and delivery services to assist applicants who are in the UK in applying for, and receiving back, USA passports.
If you are eligible to apply for a US passport by mail we offer a secure collection service. Visit the Passport Information section of the US Embassy website to see if you are eligible for this service.
If you are required (or choose) to make your application in person at the Embassy, we can then securely deliver your passport and documents to you once your application has been processed. This DX Passport Delivery Service can be purchased from the DX representative at the American Citizen Services on the day of your scheduled appointment. Please complete this form and bring it with you to your appointment.
Please note that DX does not accept cash as payment for courier services at the American Embassy. We do not accept American Express. Visa and Mastercard debit and credit cards are accepted.
Passport Collections
If you are applying for a US Passport service that does not involve a personal appearance at the Embassy then DX can arrange to collect your application and any required documentation.
DX can arrange the collection of items from Customers (between 8am and 6pm, Monday to Friday) for onward delivery to the US Embassy, and the Customer shall allow 4 working days for the item to reach the US Embassy. At the time of booking you must also book a return delivery service back to your preferred address once the Embassy has completed processing.
Please note, DX can not give any advise on fees or acceptable payment methods for passport renewals. This information can be found on the US Embassy website. Please note that we can only arrange collection if the application is complete.
Book a collection
To book our service please use our dedicated form. The price of the service will depend on collection and delivery times and the number of applications being collected.
Passport Delivery
If you make your application in person at the US Embassy then you may purchase the DX secure delivery service to deliver your passport when it is subsequently processed, this may take several days.
The DX service can be purchased from a DX representative at the American Citizen Services on the day of your scheduled appointment.
Please note this service is only available in the UK.
Pricing
The below prices exclude VAT at the current UK rate and are subject to acceptance of the DX terms and conditions. Additional charges will apply for items in excess of 1kg in weight.
DX accepts the following Credit and Debit cards: Visa, Mastercard, Maestro, Solo, Switch, Visa Electron, Delta.
Delivery

Single applicant

£10.03

Groups: 2-5 applicants

£11.91

Groups: 6+ applicants

£28.91

Combined collection / delivery

Single applicant

£17.00

Groups: 2-5 applicants

£23.24

Groups: 6+ applicants

£45.33

Supplementary priority services

Delivery before 08:00

£34.40

Delivery before 10:00

£22.72

Delivery before 12:00

£16.95
Book your US Embassy passport service
Once you have submitted your form, the DX team at the US Embassy will contact you to discuss and confirm your requirements as well as take payment for the service required. The team will also advise you on what to do when the courier arrives to collect your documents and how you can track your item online.
Please note it may take up to 48 hours for us to call you back. Our working hours are Monday – Friday 08:00 – 17:00 (excluding UK Bank Holiday and very limited service on US Federal Holidays).
If you are experiencing difficulty or would like to change arrangements already made, please call our contact centre on 0333 241 1140*.
*Calls to 0333 numbers will cost no more than calling a standard geographic number starting with 01 or 02 from your fixed line or mobile and may be included in your call package dependent on your service provider.