Overview
DX Secure Business is our specialist service designed to ensure business customers that parcels will reach their colleagues or customers at business addresses securely, within business hours.
This service is the first choice of countless retailers, wholesalers, manufacturers and government departments in both the UK and the Republic of Ireland. We move packages and parcels in all directions between head offices, branches, distribution centres and retail outlets, as well as between suppliers, repairers and other 3rd party providers. ...
Key features
Full tracking and GPS located to end destination
Fully tracked delivery time options
Next day delivery incl. premium morning and Saturday
Locally situated Customer Service teams
Receiver signature obtained if required
Integrated DX Despatch ordering and labelling software
Local and personal contacts and management
How the process works
Collection

DX Secure Business collects your consignment from you after you've logged it with us using DX Despatch.

Local depot

At your local DX depot, your consignment is unloaded and scanned, then trunked and forwarded to the appropriate DX Hub.

DX Hub

Once it reaches the DX Hub, the consignment goes through sorting, retrunking and scanning for its onward journey to our delivery depot.

Delivery depot

Once it reaches the DX Delivery depot local to the delivery address, the consignment is again scanned and loaded onto the delivery vehicle.

The last leg

Our driver then delivers the consignment direct to the delivery address, obtaining full POD information upon a successful delivery.

Delivered Exactly
Trusted by our loyal customers
How you will benefit
Best in class security and reliability

All our staff have come through our rigorous vetting process, which includes a Disclosure & Barring Service (DBS) check. This ensures you of a consistently secure and reliable service. Your parcel is always in very safe hands.

Unrivalled safety for your parcels at our hubs

Our DX Hubs have a unique, fully caged sortation network with a cross-dock operation. This results in the lowest levels of damage in the delivery industry and minimises mis-sortation of parcels.
Local and personal contacts and management

Our customer services, account and depot management are all localised, and we don't have call centres. You have direct contact with a local team you can build a relationship with, who care about and will get to understand your business.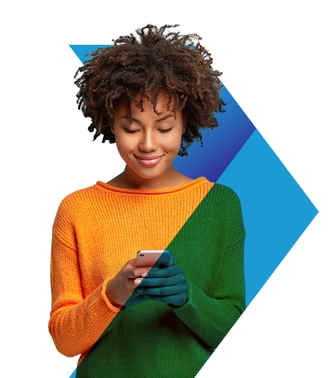 Start using DX Secure Business
We're here, ready and waiting to talk to you about your requirements. Whether you are best served by this service or another part of our offer, our experience, expertise and unrivalled Customer Service will help you improve efficiency, lower costs and provide exemplary service to your customers.
Discover our other DX services