Significant expansion of DX Freight Maidstone depot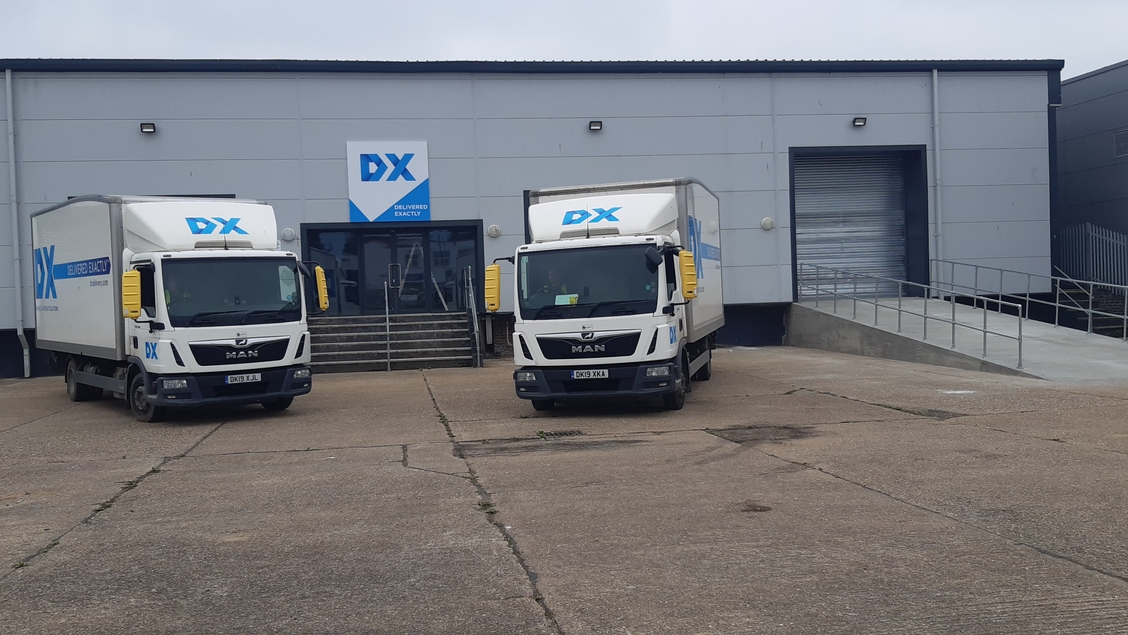 Significant expansion of Maidstone depot
DX, a leading provider of delivery solutions including parcel freight, secure, courier and logistics services, is pleased to announce the significant expansion of its Maidstone parcel freight depot.
DX has secured a site adjacent to its current Maidstone depot in Parkwood Industrial Estate, which more than doubles the site's overall footprint to in excess of 88,000 sq. ft. The enlarged depot will serve DX's Freight division, which provides B2B and B2C parcel freight services, and specialises in the delivery of larger and heavier items, including irregular dimension and weight freight ("IDW").
The expansion is in line with DX's growth plans to add further capacity in Kent and the wider region while improving services to existing customers.
The Freight division has grown significantly in recent years, with growth underpinned by investment and a strong focus on customer service and sales. The Maidstone depot is the fourth new or upgraded site the Group has opened so far in 2021 with further new depot openings planned for later this year.
Lloyd Dunn, Chief Executive Officer at DX Group plc, commented:
"The expansion of our Maidstone depot is another positive step in our growth plans for DX Freight, and enables us to increase capacity and improve our service to existing customers. We plan to open further depots over the next twelve months as we accelerate our investment programme."
Trusted by our loyal customers