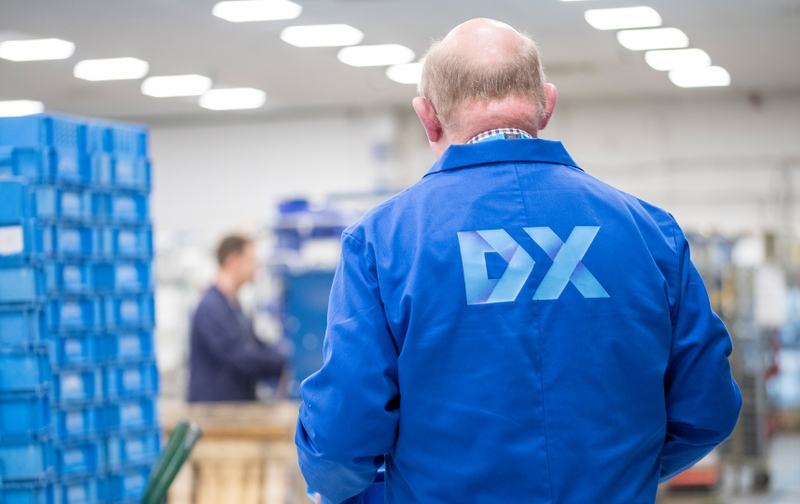 Safety is an integral part of DX and we recognise the benefits and commitment to ensuring safety remains at the forefront of all our business operations. The approach to Health and Safety will be based on the identification and control of risks.
Our aims
To ensure that Health and Safety management is an integral part of the manager's function and all colleagues have specific responsibilities to take reasonable care of themselves and others who could be affected by their activities and to co-operate with management in achieving the standards required.
To ensure appropriate resource is allocated to facilitate Health and Safety measures across all DX sites and to encourage a positive safety culture throughout the business.
To regularly monitor, review and improve all current practices and activities to ensure the highest standards of Health and Safety at all times.
Retain access to competent advice and assistance, to ensure that we are aware of relevant changes in legislation and relevant 'Industry Best Practice'
How will we achieve this?
By identifying, evaluating and introducing 'Industry Best Practice' to improve our procedures
By ensuring procedures and processes are easy to understand
By providing appropriate reporting and monitoring systems to encourage colleagues to identify and report hazards and incidents
By regularly reviewing risk assessments and prioritising corrective and preventative actions
By providing and maintaining premises and work equipment to an acceptable standard
By sharing information and supplying training to encourage colleagues to carry out their responsibilities and tasks safely and efficiently
By ensuring contractors and visitors comply with their health and safety responsibilities and are informed of any health and safety risks which may affect them whilst working for DX
It is the duty of us all when at work to:
Take reasonable care of our own safety
Take reasonable care of the safety of others who may be affected by what we do or fail to do
Co-operate so that we can all comply with our legal duties
Ensure we do not interfere with, or misuse, anything provided in the interests of health and safety
Name: Lloyd Dunn
Position: Chief Executive Officer
Date: November 2017