DX (Group) plc - New Regional Hub opening in Haydock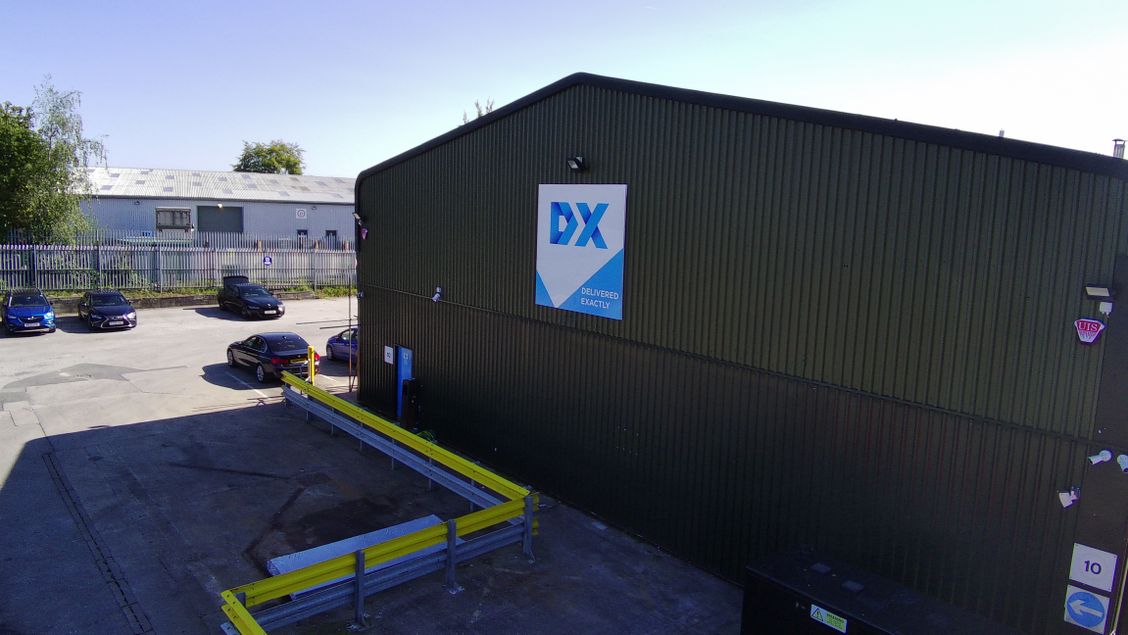 DX (Group) plc - New Regional Hub in Haydock
DX, a leading provider of delivery solutions, including parcel freight, secure courier, 2-Man and logistics services, is pleased to announce the opening of a major new regional hub in Haydock, Merseyside.
The new regional hub will serve the Group's Freight division, and in particular its IDW (irregular dimension and weight) delivery services. It is the second former Tuffnells Express Limited ("Tuffnells") site to be brought back into operation by the Group, having been secured in late June from Tuffnells' Administrator alongside 14 other sites.
The new site is located on a 3.3 acre site in the Yew Tree trading estate, north-east of Haydock and close to excellent transport links, providing convenient access to both the M6 and M62 motorways. It has a purpose-built 19,644 sq ft cross dock warehouse and capacity for 52 trailers and there is also a 2-storey office building to the front of the site.
This latest opening continues DX's programme to expand and develop its depot network, and significantly increases the Group's freight capabilities in the North West. The new regional hub will also improve operational efficiencies, reduce stem mileage and carbon emissions, and enhance customer service levels, a key focus for the Group.
Paul Ibbetson, Chief Executive Officer of DX (Group) plc, commented: "We continue to invest significantly in the business and are pleased to add the new regional hub in Haydock to our Freight division. This opening substantially increases our freight capability in the North West of England, giving us the additional capacity we need to handle the growth that we are seeing. It also supports our drive for further efficiencies and environmental and service benefits.
Enlarging and improving the depot network underpins the continued successful delivery of our growth plans over the short to medium term, and we look forward to reporting on further openings over the coming months."
Trusted by our loyal customers