DX (Group) plc launches electric vehicles for London parcel deliveries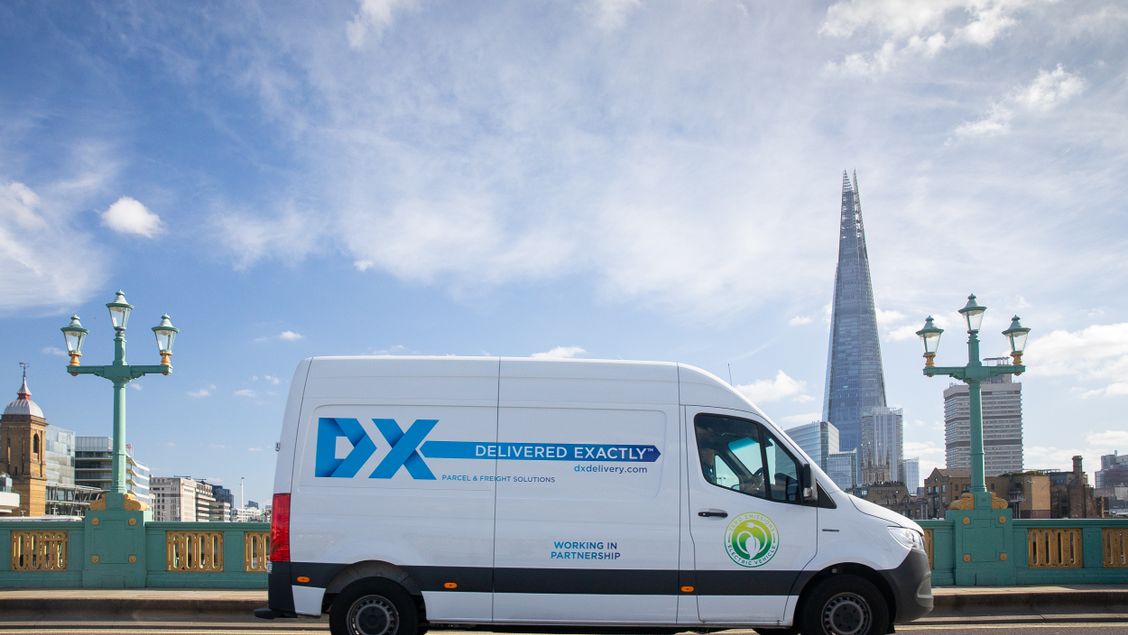 DX (Group) plc launches electric vehicles for London parcel deliveries
DX, the provider of delivery solutions, including parcel freight, secure courier, and logistics services, is pleased to announce that its DX Express division has launched a strategic initiative with Silva Brothers Limited ("SBL") that will initiate the use of electric vehicles for its London parcel deliveries.
DX Express has worked with SBL as one of its 'final-mile' delivery partners for parcels since 2021, and this electrification programme marks an evolution of this strong working relationship.
The first phase has launched with an initial 20 electric vehicles, liveried with DX branding, for use in Central London. The electric vehicles will provide support for the DX Express growing Parcels operation, which provides secure, next-day deliveries supported by localised customer service. The initial electric fleet is anticipated to deliver approximately 750,000 parcels in its first full year of operation.
The London initiative is the latest step in the Group's plans to increase the use of electric vehicles within its overall fleet. It follows DX's recent announcement that it is acquiring a fleet of electric vehicles for its DX Freight division to use in its delivery and logistics partnership with IKEA.
DX Express is focused on significantly increasing its Parcels activity, these plans are being supported by the Group's second major investment programme. This three year programme is investing £20-25m across the Group, in sites, additional parcel-handling equipment, and IT systems.
Martin Illidge, Managing Director of DX Express, commented:
"We are delighted to have launched our first electric vans for our Parcels operation business with Silva Brothers Limited, one of our key final-mile partners in London. The growth of the Parcels service is a major focus for the DX Express division, and we are now pleased to offer our customers a more environmentally-friendly approach to our highly secure, next-day delivery service."
Jodelle Silva, CEO of Silva Brothers Limited, commented:
"This fleet electrification programme is a sign of our growing partnership with DX Express in London. We are very pleased to be playing our part in reducing carbon emissions in the capital while continuing to provide a compelling service proposition."
Trusted by our loyal customers