DX (Group) plc completes major rollout of new technology at DX Express division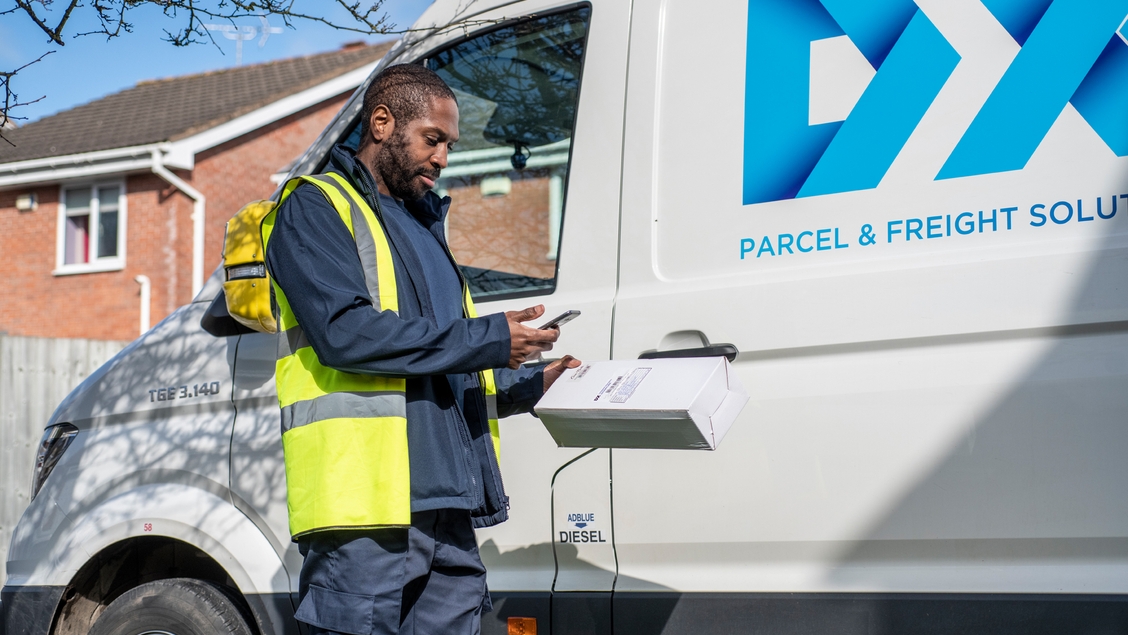 DX (Group) plc completes major rollout of new technology at DX Express division
DX, a leading provider of delivery solutions including parcel freight, secure, courier and logistics services, is pleased to announce that its DX Express division has delivered a key operational milestone in its capital investment plans, ahead of schedule and despite the additional challenges presented by the current coronavirus crisis.
DX Express, which provides secure, tracked and express delivery services, has completed the rollout of over 1,100 new driver handheld devices across its network of 31 service centres across the UK. The rollout of this latest technology is part of the Group's wider, ongoing transformation and development strategy, and lays the platform for a programme of product launches and service enhancements for customers over coming months. At the same time it helps to unlock further efficiencies in the DX network.
Simon Harper, Operations Director at DX Express, said: "The rollout of this new handheld technology was operationally complex and has been achieved quickly and smoothly – a testament to our great people. It paves the way for new product launches and further service benefits for customers, and is part of our drive to unlock the growth potential of the DX Express division.''
Lloyd Dunn, Chief Executive Officer at DX, commented:"These new handhelds are just part of the large investment programme we are committed to in driving DX forward.
"While the nationwide 'lockdown' to combat coronavirus has caused significant challenges for the business and our people, it has been important to keep going with 'big ticket' changes like this. I'm proud of the DX team members that have worked tirelessly to make it happen and look forward to the benefits of this new technology coming through for customers.''
Trusted by our loyal customers