DX (Group) plc expands depot network with two new Freight sites in Oxford and Westbury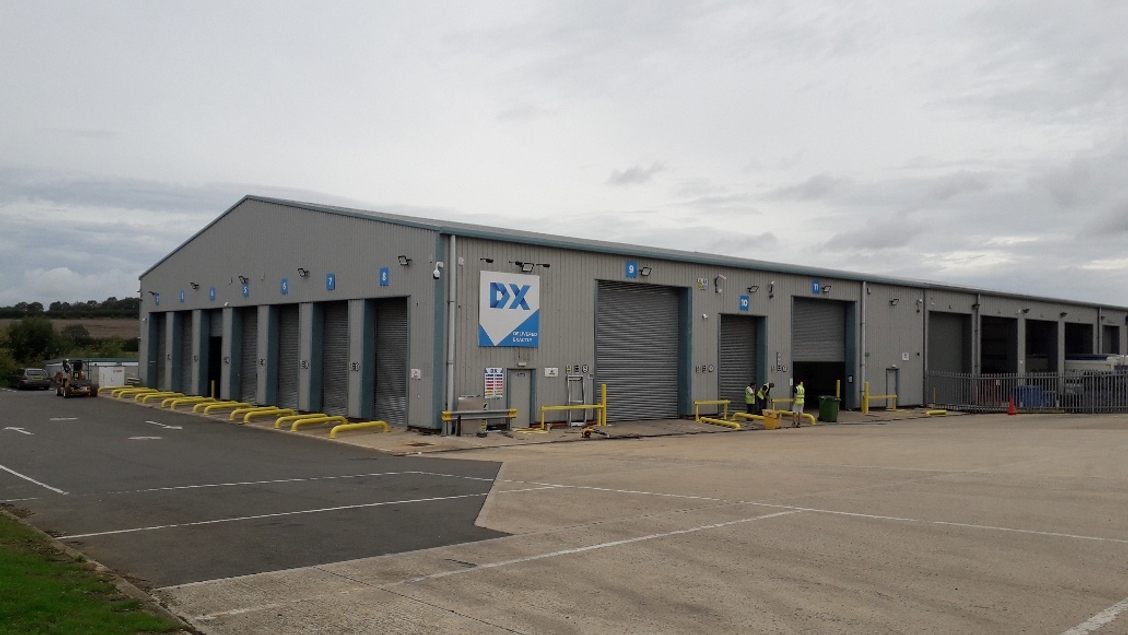 DX (Group) plc expands depot network with two new Freight sites in Oxford and Westbury
DX, a leading provider of delivery solutions, including parcel freight, secure, courier, 2-Man and logistics services, is pleased to announce the opening of two new depots, in Westbury and Oxford, as part of the ongoing expansion of its depot network.
Both depots will serve DX's Freight division, which specialises in the B2B and B2C delivery of items of irregular dimensions and weight ("IDW"). The c. 14,500 sq. ft. site in Westbury is located at West Wilts Trading Estate, with the slightly smaller Oxford site at Cherwell Valley Business Park.
The new sites increase the division's network capacity in both regions, and will also drive greater operational efficiency as well as enhance customer service levels.
The opening of the new depots is the latest step in DX Freight's development, which has seen a dramatic turnaround in performance over the last three years. After a fundamental reorganisation was completed in 2018, which included devolving responsibility and accountability to regional directors and general managers, the division has benefited from approximately £3.5m of investment so far. This has been channelled into site infrastructure improvements, including basic mechanisation, technology, and network expansion, and into the fleet.
Further significant investment is planned over the coming months, and DX Senior Management sees significant potential for further growth in the division, capitalising on its expertise in IDW and high customer service levels.
Paul Ibbetson, Managing Director of DX Freight, said:
"The opening of these new depots at Oxford and Westbury is the latest investment in our freight depot network. We added a new depot in Ipswich in January this year and have also increased our capacity at our Northampton and Newport depots. These developments support the ambitious expansion plans we have for the division over the next three years."
Lloyd Dunn, Chief Executive Officer at DX Group, commented:
"The new depot openings are just the latest sign of the confidence we feel about DX Freight's future expansion. The team has worked hard over the last three years to recalibrate the division and we are now very focused on growth. The expansion of the depot network is a key part of our growth plans, and will also support enhanced customer service."
Trusted by our loyal customers