DX (Group) plc - Final audited results for the 52 weeks ended 1 July 2023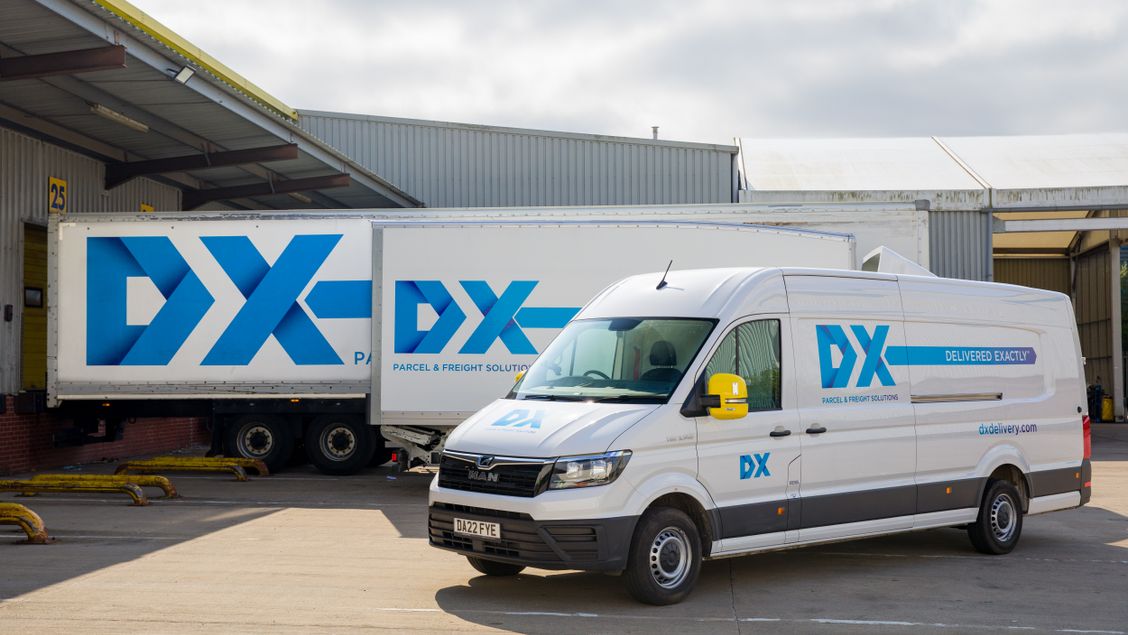 DX (Group) plc, final year results show another year of strong growth - well positioned for further progress.
Financial Highlights
52 weeks to

1 July 2023

52 weeks to

2 July 2022

Change

Revenue

£471.2m

£428.2m

+10%

EBITDA1

£60.2m

£50.3m

+20%

Adjusted profit from operating activities1

£31.4m

£24.9m

+26%

Reported profit from operating activities

£30.0m

£22.1m

+36%

Adjusted profit before tax1

£26.8m

£20.2m

+33%

Statutory profit before tax

£25.4m

£17.4m

+46%

Adjusted earnings per share

4.1p

2.9p

+41%

Basic earnings per share

3.9p

2.4p

+63%

Net cash1

£37.6m

£27.0m

+39%

Cash flow from operating activities

£54.9m

£36.5m

+50%
Revenue up 10%, driven by strong performances at both DX Freight and DX Express
Group operating margin1 up to 6.7% (2022: 5.8%); target remains 7.5% -10.0%
Capital investment of £10.9m (2022: £6.2m) in depot network expansion, parcel handling equipment, electric vehicles ("EVs") and IT
Net cash up 39% to £37.6m (2022: £27.0m)
Reported basic earnings per share up 63% to 3.9p (2022: 2.4p)
Proposed final dividend of 1.0p per share, giving a total of 1.5p per share for FY23 (2022: nil)
Operational Highlights
DX Freight:
Revenue up 10% to £282.8m (2022: £256.9m) and operating profit up 22% to £37.8m (2022: £31.1m)
Divisional operating margin up to 13.4% (2022: 12.1%), driven by further improvements in productivity and operational efficiency
Strong customer retention levels and significant new customer wins supported by continued achievement of high levels of customer service
Two new depots opened at Paisley and West Bromwich, and two depots expanded at Plymouth and Heathrow
Secured 15 new sites from the Administrators of Tuffnells Parcels Express in June 2023 – a major development for the Group, with benefits for DX Express as well as DX Freight
Over 700 former Tuffnells customers added; and over 350 former Tuffnells employees have joined DX
DX Express:
Revenue up 10% to £188.4m (2022: £171.3m) and operating profit up 22% to £17.7m (2022: £14.5m)
Divisional operating margin increased to 9.4% (2022: 8.4%), driven by healthy levels of new business in Parcels, which outweighed expected revenue erosion at Document Exchange
Continued investment in IT platform to enhance customer experience
Five new depots were opened at Basildon, Plymouth, Haydock, Bracknell and Deeside
Overheads:
Overheads as a percentage of revenue increased slightly to 5.5% (2022: 5.1%, excluding the exceptional items). This reflected improvements to IT infrastructure, Board changes and legal costs
Outlook
Q1 FY24 trading was in line with management expectations
Final year of three-year c.£20-25m investment programme to be completed in FY24 together with the construction of a new regional hub in Nottingham for c.£12m
Supports achievement of growth plans and margin targets
DX expected to make further progress underpinned by a strong balance sheet
Paul Ibbetson, Chief Executive Officer of DX (Group) plc, commented:
"The Group has delivered another strong performance, above our original expectations. Both divisions contributed increased revenue, margin and profit, which supported our return to the dividend list.
"The financial strength of the business, with its strong cash generation and balance sheet, has been key to our ongoing success, enabling us to continue to invest significantly in both divisions. We have invested across all areas of operations – including the depot network, parcel handling equipment, electric vehicle fleet and IT – and this will continue in the new financial year.
"We are mindful of the current economic headwinds, however, given the strong platform that we have established and the encouraging levels of new business that we have secured in the opening months of the new financial year, we look forward to another year of further progress."
Notes
1 See notes 2 and 18 to the Financial Statements for details of alternative performance measures ("APMs") used, which are non-IFRS measures. The notes include details of where reconciliations of APMs to IFRS reported measures can be found.
Trusted by our loyal customers