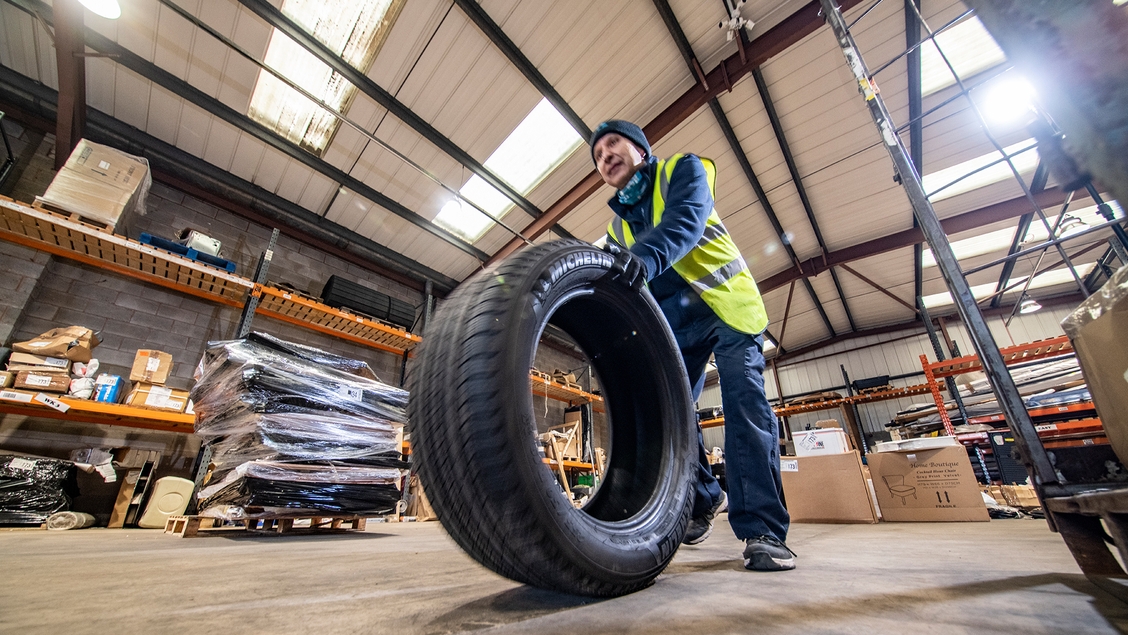 Interim Results
DX (Group) plc, half year results show continued turnaround progress. Company on track to deliver pre-tax profit this financial year.
In its first half results issued today, DX, a leading provider of delivery solutions including parcel freight, secure, courier and logistics services, reported good progress in its ongoing turnaround. Management confirmed that the business is on track to deliver its first full year pre-tax profit for five years.
Results show a significant improvement over the same period last year, with Group revenue up 8% to £170.1m and adjusted loss before tax reduced by 74% to £1.2m.
Interim results were fuelled by strong growth in the DX Freight division, which has been the main focus of the turnaround over the past two years. Improvements to productivity, customer services and commercial processes saw the division reduce its year-on-year EBITDA loss by 65% to £1.9m. DX's 'Irregular Dimensions and Weight' service, DX 1-Man, performed especially strongly, with sales up 18% to £56.6m.
Investment was made into site improvements across the network, with installation of basic mechanisation commencing at the main Hub in Willenhall, in the West Midlands, and at the regional sortation sites. In January 2020, DX also opened a new depot at Ipswich.
The DX Express division also performed in line with management expectations, and the rate of revenue attrition at DX Exchange was slowed to 6% from 8% in the comparable period last year. DX Exchange's management team has also identified opportunities to create an additional revenue stream by providing a wider 'one-stop shop' mail service to its legal customers. Revenue at DX Courier and DX Secure grew by 10% and 7% respectively, and these services will be further boosted by the introduction of new 'Estimated Time of Arrival' functionality, which is expected to be fully enabled by the end of April.
Having completed the first phase of its turnaround, DX is now focussing on investment. During the period the Group initiated a £10m investment programme to improve IT systems, property and operational equipment over this year and the next, in order to support its progress towards long-term profitable growth.
DX is monitoring the situation regarding the coronavirus and its potential effects on the UK economy and the supply chain of customers, and consequently on DX volumes. The Company believes it prudent to expect a slight softening of volumes in the remainder of the financial year, but nevertheless expects to make further significant operational progress in the second half of the financial year and to return to pre-tax profit.
Ronald Series, Chairman, commented:
"The hard work of the last two years is continuing to pay off, as the significant improvement in these first half results show. The key factors driving the improvement are higher levels of customer service and operational gains from better delivery productivity and more efficient trunking and sortation across the network.
"We have initiated a £10m capital investment programme, which will be spent over this financial year and the next to support further growth of the business. The programme will be fully funded from existing resources.
"Trading in the second half is marginally ahead of the same period last year. The potential effects of the spread of coronavirus on customers' supply chains are, as yet, hard to predict but it is prudent to expect a slight softening in volumes. Nonetheless, we expect the Group to return to pre-tax profit this financial year and it remains well positioned to continue to grow profitably in FY21 and beyond."
Trusted by our loyal customers