DX (Group) plc - Additional Central Hub in Nuneaton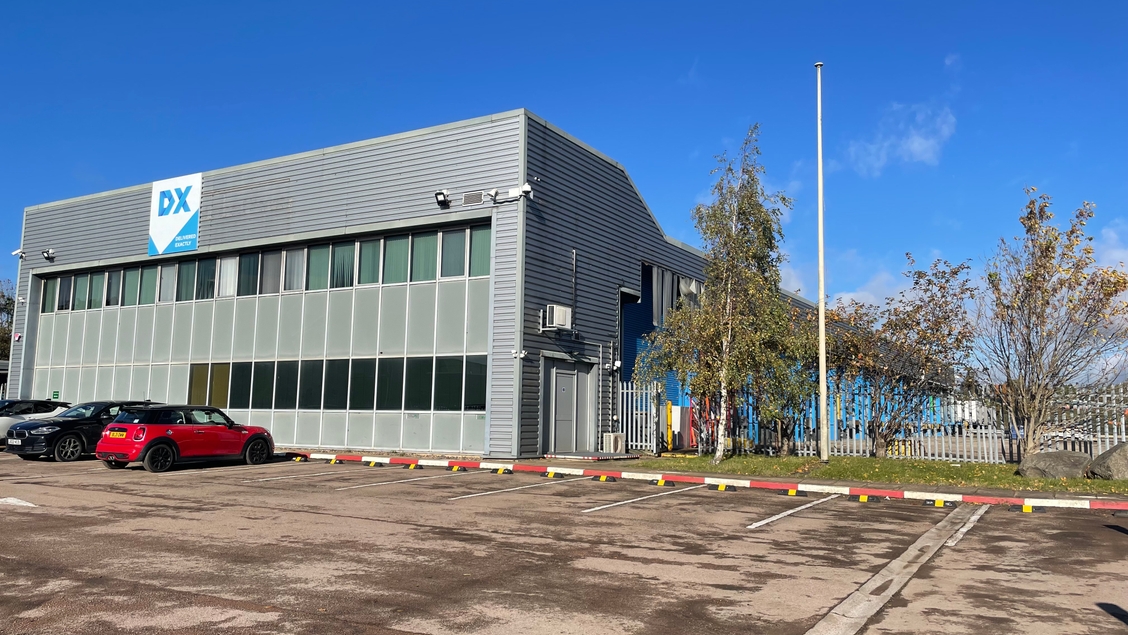 DX (Group) plc - Additional Central Hub Opening in Nuneaton
DX, a leading provider of delivery solutions, including parcel freight, secure courier, 2-Man and logistics services, is pleased to announce the reopening of another former Tuffnells Parcels Express Limited ("Tuffnells") depot. This depot located in Nuneaton, is one of the 15 depots taken on by DX from the Administrator of Tuffnells in late June 2023. This latest opening takes the number of former Tuffnells sites to have been reopened to 14.
The Nuneaton depot will serve as an additional central hub for the Group's Parcels business, part of the DX Express division. It will deliver additional capacity and assist with seasonal peaks, following continued Parcels' growth. The new hub is located on a 2.75 acre site in the Bermuda Industrial Estate, south of Nuneaton, and has a purpose-built 18,994 sq. ft. cross dock facility and space for 47 trailers. It has very good transport links, with convenient access to both the M6 and M69 motorways. As well as providing further capacity, it will improve operational efficiencies, by reducing stem mileage and carbon emissions, and enhances customer service levels, a key focus for the Group.
This latest opening is part of the ongoing major capital programme in the business as management continues to drive the Group's growth and development.
Paul Ibbetson, Chief Executive Officer of DX (Group) plc, commented: "We continue to invest significantly in the business and are pleased to add an additional central hub in Nuneaton to serve our DX Express division. This new hub supports the existing hub and increases the capacity and capability of our Parcels operation, which is growing strongly, and delivers further efficiencies, environmental and customer service benefits.
We have now reopened all but one of the 15 former Tuffnells depots that we took on at the end of June and I am pleased with the efficiency and speed with which we have successfully integrated them into our networks. The creation of an efficient depot network is key to our growth plans over the short to medium term."
Trusted by our loyal customers