DX (Group) plc expands in North East England launching a larger, new depot for DX Express in Middlesbrough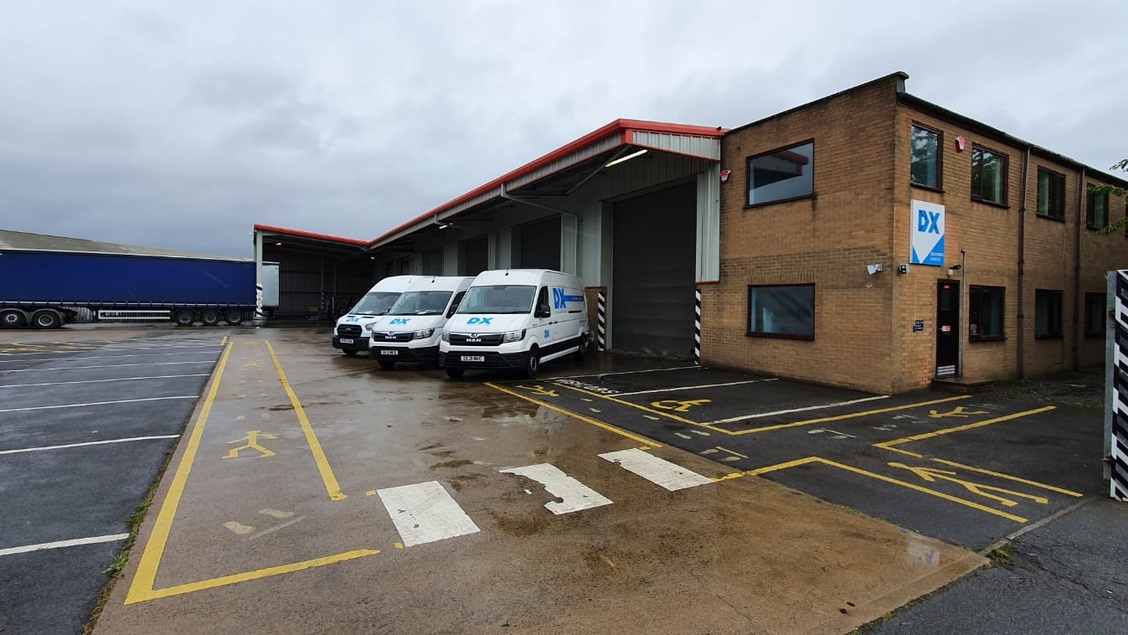 DX (Group) plc expands in North East England launching a larger, new depot for DX Express in Middlesbrough
DX, a leading provider of delivery solutions including parcel freight, secure, courier and logistics services, is pleased to announce that it has launched a new depot in Middlesbrough, continuing its expansion strategy.
The new depot, located in Riverside Park Industrial Park, replaces a smaller site in Hartlepool, and will become the centre of operations in the region for the DX Express division. DX Express offers a range of highly secure, tracked and express delivery services for documents, pouches and parcels to both B2B and B2C end-customers.
The enlarged depot is almost three times the size of the Hartlepool site, and its larger footprint will facilitate the Group's expanding workload and capacity in the North East. The move will increase the division's collection and delivery capability in the region, and improve its service to both new and existing customers.
This is DX Express' third new depot opened this financial year, following earlier openings in Glasgow and Rotherham, and marks another step in its expansion programme. DX continues to invest significantly in sites, technology and equipment across the Group, and further new depots openings are planned for later in the year.
Lloyd Dunn, Chief Executive Officer at DX Group, commented: 'We are pleased to be opening this new site in Middlesbrough for DX Express. This new, larger depot will allow the division to both continue to grow in this key region and provide new and existing customers with even higher levels of service."
Trusted by our loyal customers