DX (Group) plc opens two new sites - New Regional Hub in Merseyside and New Depot in Shropshire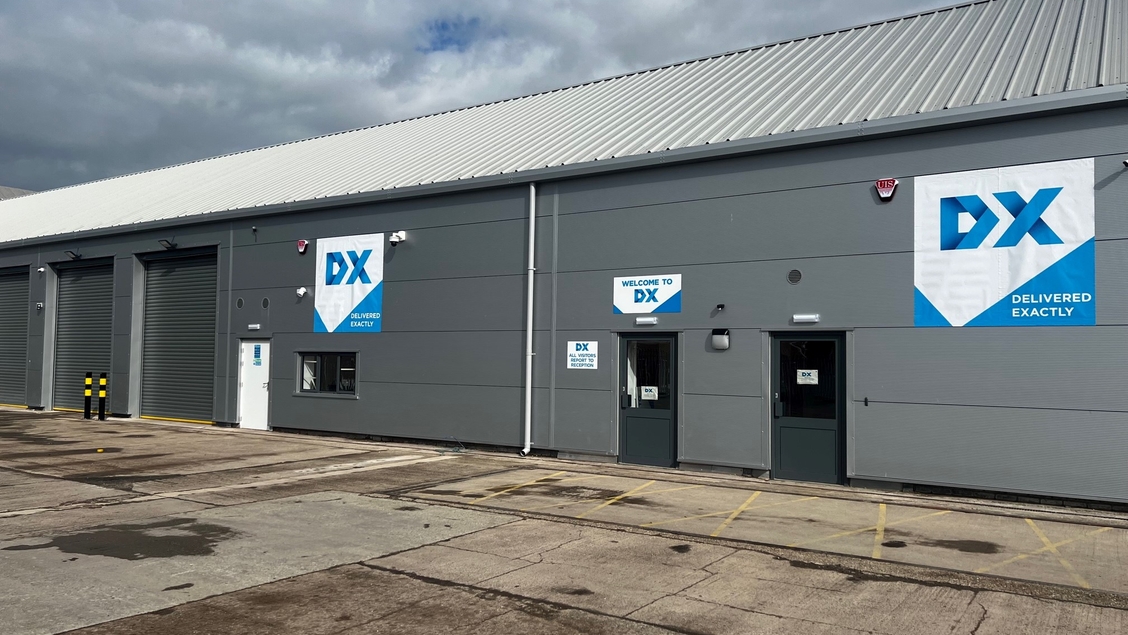 DX (Group) plc opens two new sites - New Regional Hub in Merseyside and New Depot in Shropshire
DX, a leading provider of delivery solutions, including parcel freight, secure courier and logistics services, is pleased to announce the opening of a new regional hub in Merseyside as well as a new depot in Shropshire. The two new units continue the substantial investment in the Group's delivery network, as DX moves toward its target of opening six new depots and relocating three depots in the current financial year.
The new sites will both serve the Group's Parcels operations - part of the DX Express division - and provide highly-secure, tracked B2B and B2C deliveries, backed by a strong focus on localised customer services. Parcel volumes at the division have been growing strongly and remain a strategic area for expansion.
The site in Merseyside comprises over 33,000 square feet and is based in Haydock on the newly redeveloped Connect Park. It will be a major hub and depot for DX Express' operations in the North West of England and the existing building has been extensively refurbished to fit DX's operational requirements.
The site in Shropshire is located in Shrewsbury on Battlefield Enterprise Park, and replaces an existing site in the area. This new depot is substantially larger, thereby significantly increasing DX's capacity to meet demand for its services in the area.
As well as supporting ongoing growth, the expansion of the DX Express network will improve operational efficiencies and bring operations closer to customers, reinforcing the division's highly responsive, locally based services.
These openings are part of the Group's £20-£25 million investment programme, with spending also allocated to new vehicles, including electric vehicles, equipment, and IT.
Paul Ibbetson, Chief Executive Officer of DX (Group) plc, commented,
"Our Parcels operation is growing strongly and the significant investment we are putting into expanding our delivery network will support further growth, improve operational efficiencies, and further underpin high service levels. The new hub at Haydock in Merseyside makes us operationally and commercially more effective in the region; the relocation to a larger new depot in Shrewsbury substantially increases capacity in that area."
Trusted by our loyal customers